Unique 50th Anniversary Invitations
Delightfully Unique Invitations for Your 50th Wedding Anniversary Party
Encourage and entice friends and family to share the joy of this exciting event with outstanding 50th Wedding Anniversary Party Invitations! Casual, formal, funny, plain or colorful, the invitations will create interest and set the tone for the party.
50th Anniversary Flat Card Invitations and Envelopes
SALE Anniversary Party Invitations SALE
50 Years 50th Wedding Anniversary Photo Invitation
50th Anniversary – Personalized Wedding Anniversary Thank You Cards
The wording on 50th Wedding Anniversary Party Invitations may be simple and include only the basics of What, When, and Where. A different approach may be to write a poem about the celebration with significant events in the couple's lives. You may wish to include special requests such as "bring an old photograph" or "write a memory" to be placed in a book for them. The opportunity for creativity is endless! Ultimately, the purpose is to honor the couple with as many of their friends and family as possible. We are pleased to have gathered some ideas for you and wish you fun and success!
Golden 50th Anniversary Invitations 25 Per PackCheck Price
Gold White 50 Years Together Anniversary Party Invitations 50th, 8 Count Fill In Cards and EnvelopesCheck Price
Golden Anniversary Party Invitations from Zazzle
When you buy an invitation from Zazzle, you will be given the option to personalize your invitation. All of your details will be pre-printed. Zazzle produces beautiful work. I have ordered from them myself, and I have been pleasantly surprised at the very high quality of their products. Click on any invitation to read more or even to browse more beautiful invitations at Zazzle. These are my favorites but there are hundreds of designs at Zazzle for your perusal.
50th Wedding Anniversary Elite Coffee Black Gold 3 Personalized Announcements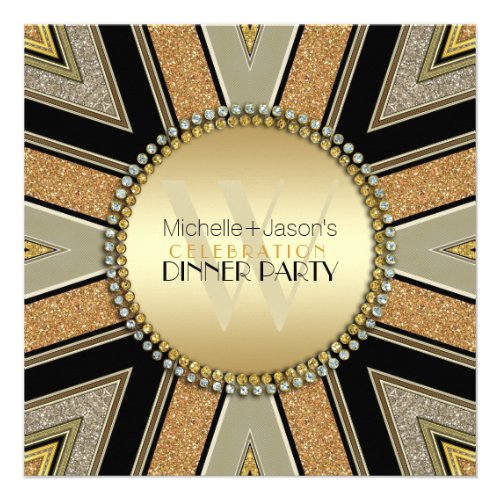 Art Deco Golden Glitter Dinner Party Invitation
Using photographs to honor the couple is a great way to honor them and invite your guests.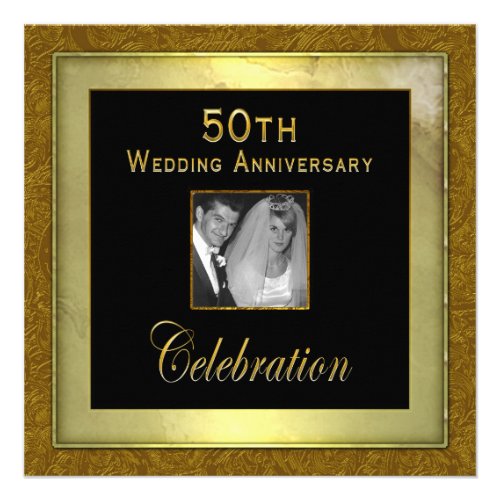 50th Wedding Anniversary Invitation – Photo Insert
50th Wedding Anniversary Glitter Photo Invitation
50th Wedding Anniversary Photo Glitter Invitation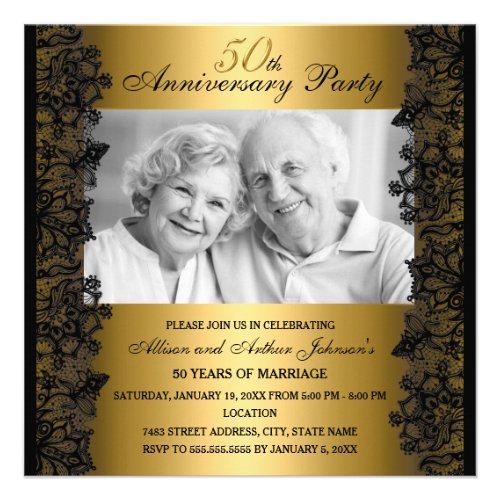 Black & Gold Lace Photo 50th Anniversary Invite
Love is like an earthquake-unpredictable, a little scary, but when the hard part is over you realize how lucky you truly are.
Author Unknown

Affiliate Disclosure – This site is a participant in the Zazzle Affiliate program and or the Amazon Services LLC Associates Program, an affiliate advertising program designed to provide a means for sites to earn advertising fees by advertising and linking to amazon.com or Zazzle.com.