Using a ladies' walking cane may not suit your fancy! But, oh, if it is necessary, then you might as well enjoy it! The ones we have selected for you include decorative walking canes, and folding wood walking canes. These are the decorative walking canes women love to use!  Beautiful walking canes make excellent gifts for friends and family too. 
You will be amazed at the spectacular choices available today! Ladies' walking canes are no longer just the basic black, but come in an assortment of colors, designs, and those with decorative handles. While security and stability as you walk is the primary concern, you should select a happy cane- or several! You will be surprised at the compliments you will receive when you have an outstanding, different ladies' walking cane!
Review the selections we have made for you, click on any item for more information and/or to purchase, and turn your discomfort into comfort, your frown into a smile, with a perky, bright cane. Remember, too, any of them can be a special gift! You will brighten a day by adding to a collection for someone who uses a cane.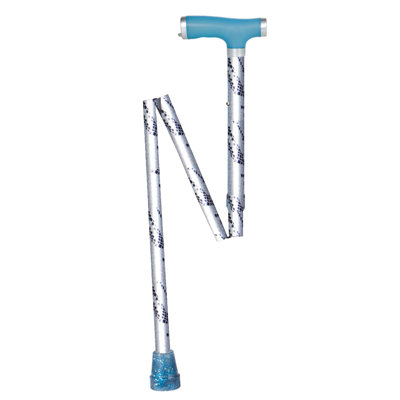 Folding Canes with Glow Gel Grip Handle Color: Silver Mist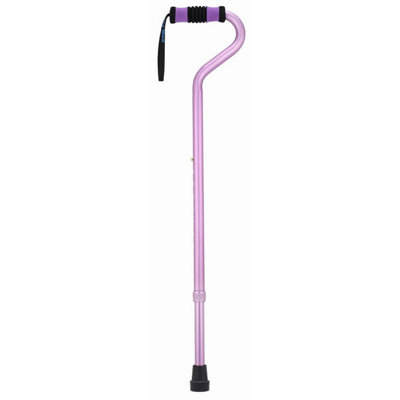 SkyMed Fashionable Offset Walking Cane Color: Purple

Duro-Med Adjustable Folding Fancy Cane with Derby Top Wood Handle and Rubber Tips

Ez2care Adjustable Small Base Quad Cane, Black

If you live alone or find yourself alone very often, a good walking cane can provide the security you need. I recently purchased one of the Duro-Med folding walking cane
s, and I have been pleased with my purchase. The cane is pretty, folds for convenience, and helps me keep my balance. Folding walking canes are such a convenience. They are easy to store when not in use, and so convenient to have on hand.
More Decorative Walking Canes for Women
Decorative walking canes are gifts of beauty and convenience. If your friend uses a cane, consider adding to her cane collection. Ladies love to accessorize, even with our necessary items. A walking cane does not have to be boring!
Decorative Canes Antique

Carved Walking Stick – Lynx

Ashanti Elephant Walking Stick

Sheesham Wooden Walking Cane