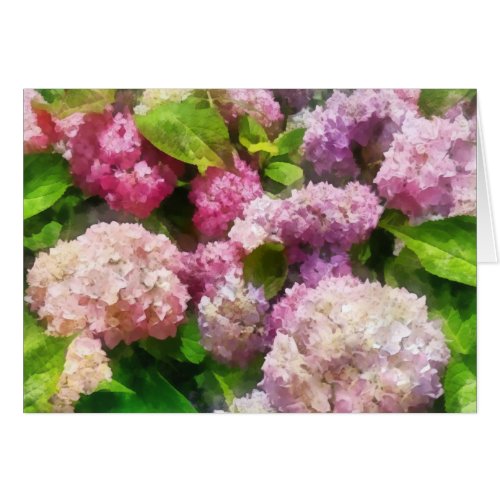 Pink And Lavender Hydrangea Cards
We are there. We, as seniors, are daily becoming more and more aware of our own mortality.
Depressing thought! Day after day, year after year, we watch as family and friends develop illnesses, fight brave battles, suffer, and die. We hurt with them. We feel helpless. Sometimes we lose those we love. Sometimes suddenly. We grieve. We weep. And oh, do we miss the special ones in our lives. We remember times together, celebrations, sharing, kindnesses, happiness, laughter. And we mourn the loss.
I presently have eight people on my special list—all of whom are fighting major health issues. Some I cannot visit because of distance, others have friends closer than I am, and another has chosen to fight her battle with only close family. Nonetheless, they are all in my heart and mind each day. Now, what can I do?
Flowers 36 Note Cards for $9.99 with 6 Different Images Including Yellow Envelopes.Check Price
Floral Watercolors – Box Set of 20 Assorted Note Cards and EnvelopesCheck Price
Iris Note Cards Flower Watercolor Art Botanical Floral Notecards (Set of 8)Check Price
Oh, there are so many ways to let them know we are with them in spirit! For most, I have chosen to simply send a weekly card/note. Sometimes it is only a line or two, sometimes I share a special nature moment, and sometimes it is something silly or funny. The main thing, regardless of what is said, is that the person knows I am thinking of them.
Simple gifts may also bring a smile or giggle. Think about a silly, small, stuffed animal to share their bed or comfy chair. A sentimental pocket token may be a constant reminder of your love. A few flowers from your garden may be just the perfect bright spot in someone's day. A small book of encouragement can be read over and over. Frame a happy memory photo to show your caring. A phone call, "May I bring you a milkshake? I'm out running errands! Anything else you need?" would really be a surprise. The offer of a meal or a visit (especially if a caregiver/family member needs to be away a short time) may truly be a valuable gift. A small pillow, elegant and beautiful or funny and bright, could bring comfort. Music can bring joy and calming–through a small battery operated radio or your own portable instrument and private concert. And the list can go on and on.
Music for HealingCheck Price
Songs of HealingCheck Price
Nature Sounds with Music (Deep Sleep Music, Relaxation, Music for Healing, Music with Nature)Check Price
This week, I, perhaps selfishly, have redirected my thinking about each day and how I live my own life. So many beautiful thoughts, guides and such have been written, but this one is mine. This is "where I am" and "what I am thinking." It is what I believe, and the way I will live ….each day that I have on earth. With that said, I am sharing with you, in hopes that you will stop, think, and find you own "way" to absolutely Celebrate The Day…..each and every one!
Celebrate the Day
The more I think about
my special ones who
struggle, suffer, and die…
The more aware I am
of how very important it is…
To…
Love every day, every way I can…
Live every day, every way I can…
To…
Enjoy, share, savor, touch, listen,
hug in person, by mail, by phone…
Observe, treasure, hold, smell, admire…
Smile, dance, whistle, sing, laugh…
Thank, praise, commend, honor, pray…
Learn, try, explore, investigate, encourage…
Play, rest, create, dare, plan, go, and do…
Understand, care, give,  bless, and forgive…
And so…
I will…Celebrate the day!
Every day! Every moment!
For I am only one breath away
from where my special ones are today.
Created and Contributed by Betty DeLorme – Copyright – Do not copy.