Best Christmas Gifts for a 60 Year Old Dad 2016
I made this shopping list of the best Christmas gifts for a 60 year old dad because my dad will be turning 60 very soon!  It's not always easy for some people to know what to get their 60 year old father, I know, that's why I made this ridiculously awesome gift guide.
My dad is a mans man, sports guy with a great sense of humor and a big heart.  My dad is the kind of guy who tells it like it is without regards to "political correctness" or "feelings" but that's what makes him the coolest dad ever.
You never know what dad is going to say but you know it's going to be unique to his personality and the generation he grew up in.   He's not bending for anyone or anything – he's aged to perfection…
---
T-Shirts Make the Best Gifts for a 60 Year Old Dad
"Aged to Perfection" LOL That is my dad alright.. and he is definitely vintage!
I love this t-shirt because it's funny but still very cool to wear. It has a manly design to it unlike some "dad" shirts where they're funny, but not really something to wear out of the house.
I love Etsy because they have a lot of these different types of shirts for a 60 year old dad. This one here is specific to the year 1955 but there are other years and shirts available too.
---
Best Christmas Gifts for a Handy Man 60 Year Old Dad
Black & Decker BDCDMT1206KITC Matrix 6 Tool Combo Kit with Case
One thing my dad loves his tools and I know that he hasn't really bought himself a new set in awhile. I think power tools make a good gift
for your 60 year old dad because all dads need a good tool set.
If you have a dad that enjoys fixing things around the house (whether mom likes it or not), this kit will make him flip his lid. My dad is always doing projects and I know his tools are a bit worn.
I love it that my dad is a handy man, he is full of wisdom and fix-its for the house, if this sounds like your 60 year old father, consider a good power tools set
for Christmas.
---
This Tablet is a Good Christmas Gift for Your 60 Year Old Dad
The Amazon Fire HD 8.9-Inch tablet is the perfect gift for my 60-year-old dad because it's easy to use and it's something he can watch sports with, read books on and surf the web.
The larger 8.9-Inch high definition screen is just the right size for him to read and watch movies on. He has an Amazon Prime account he can connect to and watch thousands of free movies and shows.
I know he really likes that he can watch his favorite baseball team play when he's in the garage or outside working in the yard.
This
---
Cool Gifts for a 60 Year Old Dad Under $50
Here are two awesome gifts under $50 that your 60 yr old father will love and appreciate.  The massager is one of the best; it works for the neck and back for a deep tissue massage at home.  My dad retired recently but he was an electrician for many, many years and he has some crazy neck pain at times.
Gideon Shiatsu Deep Massage Pillow
Philips Norelco Shaver 2100
---
I Know It's Only Rock N Roll But My Dad Likes It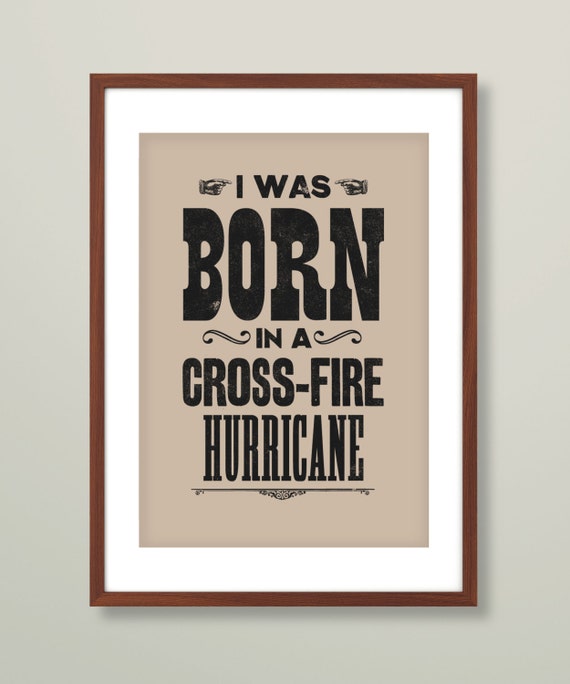 Rolling Stones Cross-Fire Hurricane

My dad loves the Rolling Stones. Rock n Roll was at the height of it's popularity when he was a teen and the Stones are his favorite. Rock N Roll memorabilia is a cool Christmas gift for a 60 year old father.
Etsy has a lot of cool Stones memorabilia, I like this picture here because it totally reminds me of my sixty-yr-old dad who is sort of a bad-ass… runs in the family I guess.
---
This Lounge Swing is one the BEST Gifts for My 60 Year Old Dad
Hanging Chaise Lounger Chair Arc Stand Air Porch Swing Hammock Chair Canopy
This is seriously the most awesome gift to buy a 60 year old dad. Lounge outside in style with this cool lounging patio swing chair with canopy.
Imagine a cup of coffee and reading the sports page in this beauty?  You could never get my dad out once he got in it.
I could see my mom trying to kick my dad out of this chair, it's a ridiculously awesome patio swing for one
.
---
Keep Dad Safe and Hands-Free While Driving
My dad loves to drive and one thing his old truck doesn't have is a way to connect the phone to the radio. I think these car phone holders
are great because he can keep his eye on the wheel while talking to my mom about what to bring home from the store.
Instead of nagging him to stay off his phone while driving I'll just show him how cool this hands-free phone holder is for his truck instead.   He can be a bit stuck in his ways but there are ways to get him to do the right thing.
---
Cool Car Wash Gifts for Your 60 Year Old
Turtle Wax Premium Car 8-Piece Cleaning Set
Does your dad wash his own car? My 60 yr old dad always washes his cars at home and I know he would appreciate this car cleaning kit. He's out there at least once a month on the weekends washing the cars.
A car cleaning set like this is nice because it has lots of cleaning tools to help get the job done quicker. I know he has some tools that he uses now but these are sweet car cleaning tools
that he probably wouldn't get himself.
---
A Large-Letter Keyboard Makes a Good Gift to Buy a 60 Year Old Dad
Azio Large Print Tri-Color Backlit Wired Keyboard (KB505U)
My dad uses the computer for online banking and some Facebook games he likes to play. Dad is not exactly the best at typing so I think this large-print keyboard with back lighting would be a good gift for him.
It's a manly looking keyboard that looks cool so I know he will use it. It doesn't look like some senior citizen keyboard that only old people would use.
---
This Shirt is a Cool Gift for 60 Year Old Dad
It really did take my dad 60 years to look as good as he does.  My dad is a really good looking guy, he's an old surfer dude from California.
T-shirts are funny gifts for a 60 year old dad and they can wear them with pride.
The reason shirts make great gifts for a dad who is 60 years old is because they are practical.  They can wear them working in the yard or headed to the Home Depot.
---
A Funny Gift and TOTALLY my 60 Yr Dad!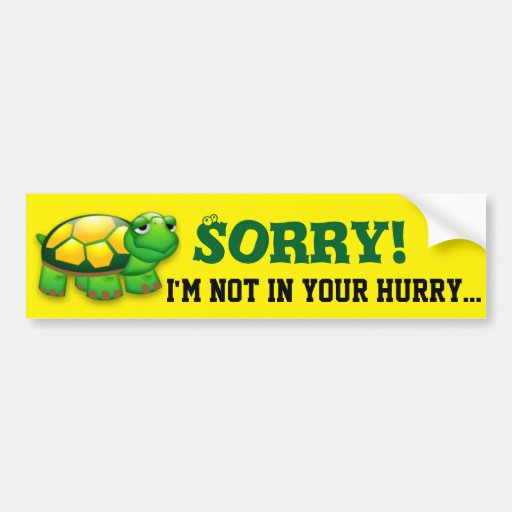 Sorry! I'm Not In Your Hurry… Car Bumper Sticker

This "Sorry! I'm Not In Your Hurry" Car Bumper Sticker is definitely my dad. He's really in no rush to get anywhere and he will not go faster no matter how much you ride his tail – in fact, that only makes him go slower..  For the price, it sure does make a cheap, funny gift that my dad can relate too.
He's refined now, my dad doesn't have to rush around town in a hurry like a young whipper snapper does.  He's not in your hurry, he's just going his 60 yr old dad pace..
---
Funny Gift for Your 60 Year Old Dad that He Can Use!
Squatty Potty® Toilet Stool, 7 Inch- The Original – Made in U.S.A.
This is not a gag gift for your 60 yr old dad, it's a genuine gift that is good for his health. Sure, it's kinda funny too but it helps things flow easier for your Pops by mimicking the natural squat posture.
My dad has always had digestive issues – probably from all the beer and skittles – the Squatty Potty has been a bowel moving experience. This is one the best Christmas gifts gifts for a 60 year old dad because he'll use it daily!
---
Related posts: